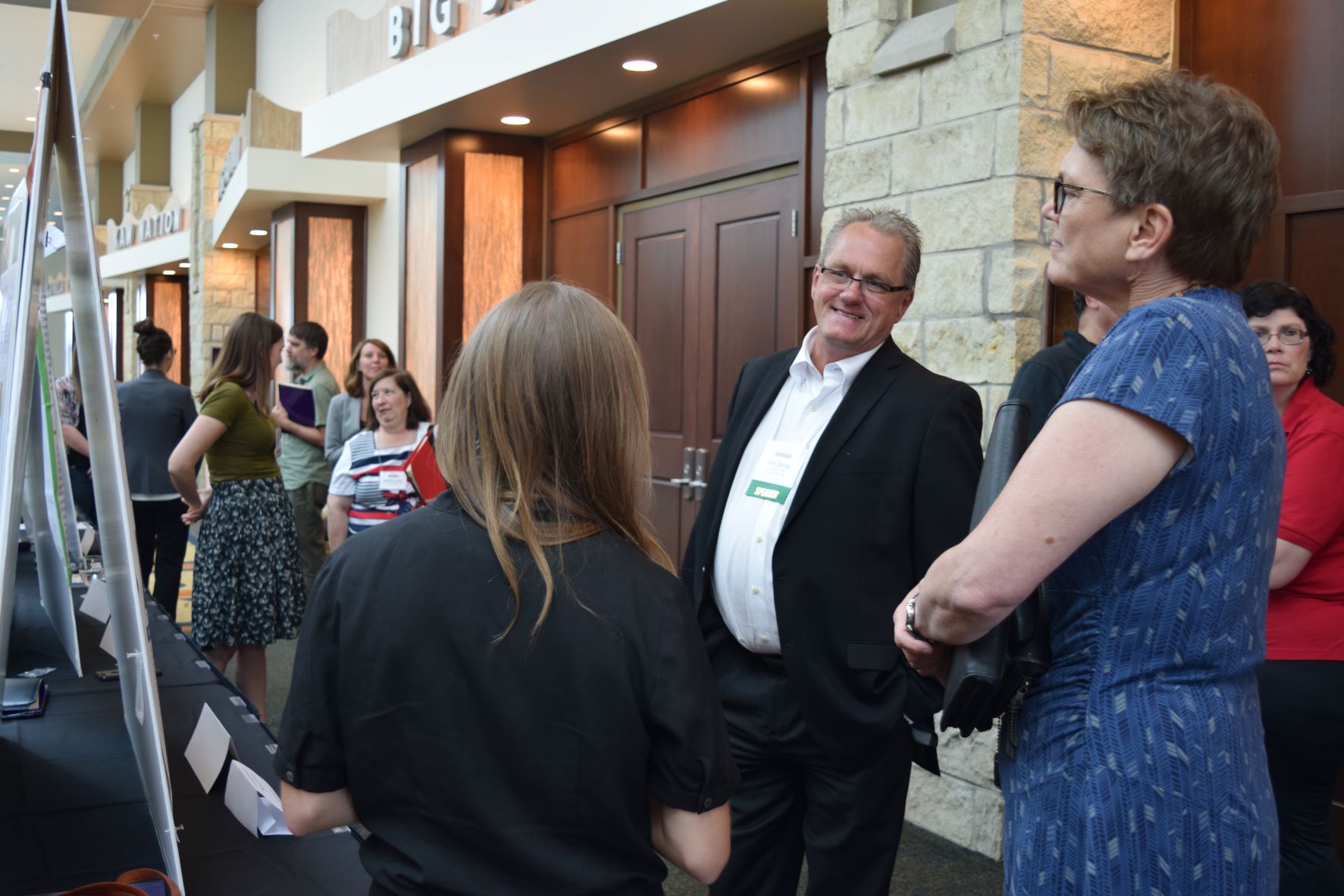 National Rural Grocery Summit
June 20-21, 2022 in Wichita, KS
Thanks for joining us at the 2022
National Rural Grocery Summit!
Thanks to all who joined us for the 7th Biennial National Rural Grocery Summit ! It was great to re-connect with friends and colleagues, build new relationships, and learn about the important work happening around food access, rural grocery, and community vitality.
With over 240 registered attendees from 35 states and DC, the summit had a great turnout. In addition, 50 presentations were delivered over the course of two days (including keynotes, breakout sessions, posters, and a documentary screening). The summit program and presentation slides are link in the online agenda.
Photos from the event (including from the photobooth) have been posted on the Rural Grocery Initiative's facebook page. Follow us on Facebook to stay in touch with upcoming RGI programming and information on the next summit.
We would like to express our sincere thanks to the attendees, speakers, and sponsors for making this event such a great success, and we can't wait to see you all again in 2024!
About
The National Rural Grocery Summit is the premier networking and resource-sharing venue for independent grocers and rural food access stakeholders. This biennial summit brings together store owners, citizen leaders, food suppliers, academic researchers, healthy food access practitioners, policy makers, and funders to learn from and strategize with one another about sustaining rural grocery stores and improving rural access to healthy foods.
We have gained so much, learned so much, and been rejuvenated each time we attend the summit.
RG Summit Attendee
Learning from peers was extremely valuable - loved the opportunity to connect.
RG Summit Attendee
K-State Research and Extension is committed to providing equal opportunity for participation in all programs, services and activities. Accommodations for persons with disabilities may be requested by contacting the Rural Grocery Initiative at least two weeks prior to the start of the event (6/6/22) at 785-532-6868 and rgi@ksu.edu. Requests received after this date will be honored when it is feasible to do so.
Kansas State University Agricultural Experiment Station and Cooperative Extension Service
K-State Research and Extension is an equal opportunity provider and employer.