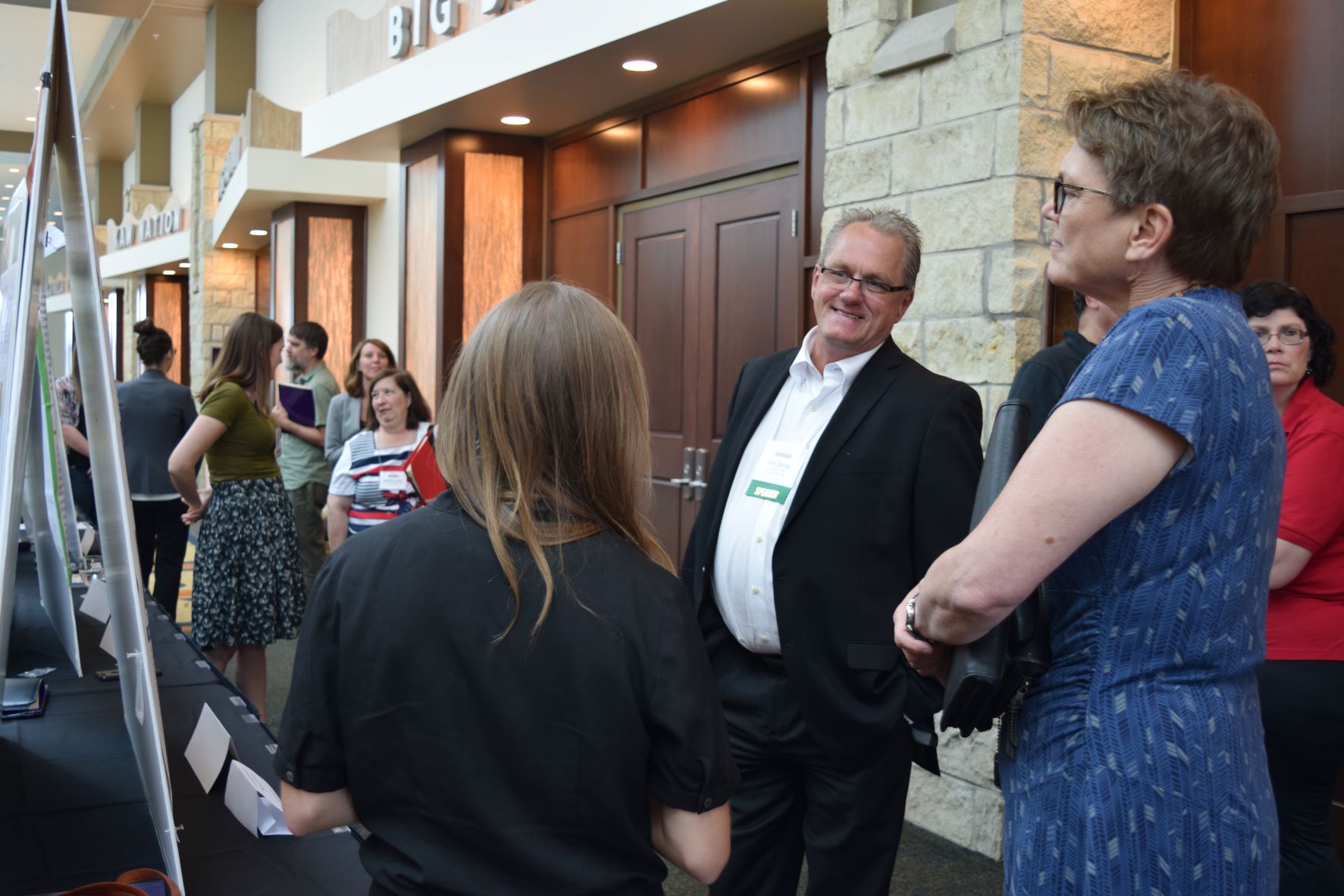 National Rural Grocery Summit
June 20-21, 2022 in Wichita, KS
Join us for the National Rural Grocery Summit
on June 20 and 21, 2022 in Wichita, Kansas

The National Rural Grocery Summit is the premier networking and resource-sharing venue for independent grocers and rural food access stakeholders. This biennial summit brings together store owners, citizen leaders, food suppliers, academic researchers, healthy food access practitioners, policy makers, and funders to learn from and strategize with one another about sustaining rural grocery stores and improving rural access to healthy foods.

Key Information:
As we continue to adapt to the ongoing COVID-19 Pandemic, we acknowledge the importance of meeting in person with safety and confidence. We intend for the conference to move forward in person with essential safety protocols, but will continue to monitor public health data regarding COVID-19. The decision to move the conference virtually may be made at a later date.

A note on Juneteenth:
In June 2021, the federal government passed legislation to proclaim June 19th as a federal holiday known as Juneteenth National Independence Day. Juneteenth honors the end of slavery in the United States.
In 2022, Juneteenth falls on a Sunday, thus the official observation of Juneteenth is designated as Monday June 20, 2022 which also happens to be the first day of the summit. The Rural Grocery Initiative acknowledges and apologizes for the lack of coordination with the federal holiday schedule when selecting dates for the summit. We hope this scheduling oversight does not cause undue challenges to prospective summit attendees.
We have gained so much, learned so much, and been rejuvenated each time we attend the summit.
RG Summit Attendee
Learning from peers was extremely valuable - loved the opportunity to connect.
RG Summit Attendee